Training your dog to become a government certified therapy dog is an amazing way to bond and spend quality time together. Therapy dogs are the dispenser of unconditional love and affection.
But at initial your dog need to take basic training so that they have good manners, social skill, and exposure to different types of setting required for this type of volunteers work. Therapy dogs are different from a service dog. A therapy dog is a dog that has been trained to perform a specific task to assist a person with a disability.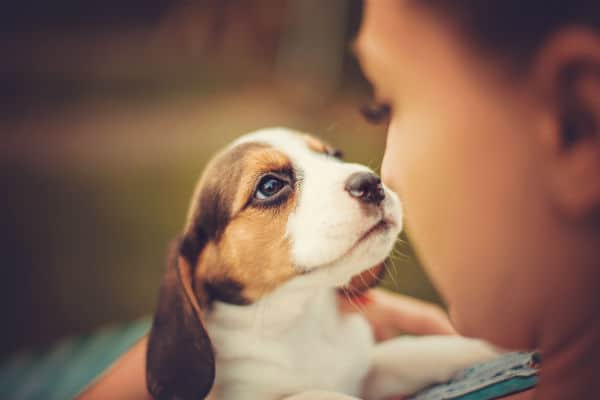 Once a therapy dog achieves certification, they may be allowed on airplanes and public transposition as ESA. But one needs to check in with transportation staff in advance of travelling to conform whether a therapy dog can travel or not.
How to Train a Therapy Dog 
If you're thinking about how to make your dog a therapy dog, the very first step is to undergo a basic therapy dog training program. There is a specific organization that has training available, as well as private trainers."The AKC's Canine Good Citizen test is a test of basic training," ."The CGC test covers the good manners that every dog should have, including coming when called, sit, down, stay and reacting appropriately to friendly strangers and other dogs."
Therapy Dog Certification 
After getting a CCG certification your next step will be to contact the organization to obtain your Therapy Dog Certification. In several cases, you can apply it online. Others requries hand on testing to put your dog through paces. A typical pet therapy test for your dog's certification will observe the following: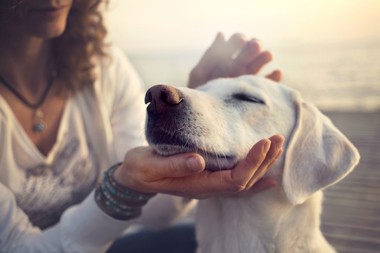 1.How your dog reacts around other dogs
2.How well your dog listens to you
3.If your dog allows strangers to touch and handle them
4.If your dog avoids jumping on people when interacting
5.If your dog walks on a leash without pulling
6.If your dog tolerates strange noises and smells
7.If your dog is calm during petting
8.If your dog is okay with people walking unsteadily
The Testing Requirement for a Therapy Dog 
This test will be conducted by a TDI certified evaluator. To search a TDI evaluator in your area just goggle it. The following policies apply for dog/handler int rested in taking the TDI test:-
1. The dog must be one year old to be tested.
2. The dog must be healthy.
3. The handler must have good character.
4. There is no minimum age of handlers who can pass the TDI test without help.
5. There is a small condition ie. handler under 18 must be accompanied by an adult on visitation and the registration form must be signed parent or legal guardian.
6.TDI associate members and their dogs may not visit be registered by, or be active under the auspices of another therapy dog-related visitation program organization or group other than TDI.
7.TDI cannot register service dogs. The evaluation begins as soon as an evaluator can observe you and your dog, not only when you are going through the test requirements as a dog/handler or team.
8. Potential applicants are not required to take any therapy dog classes. At present, TDI does not offer or sanction any therapy dog classes.
People with disabilities requiring a serviced dog cannot use the service dog as a therapy dog. They can be tested with another service dog. The service dog and the pet dog must go through the testing procedures at the same time.