The Dogtor is America's largest online emotional support animal letter service. Our network of nationwide mental health professionals is ready to write you an emotional support animal letter that can be used immediately. If you have depression, anxiety, insomnia, ADHD, etc….you can qualify online for an ESA and live with your pet anywhere you want, regardless of a landlord's no pet policy. College dorms will also accept emotional support animal letters. So what are you waiting for? Visit the Online Dogtor today and qualify in as little as 30 minutes.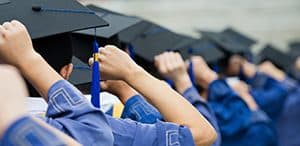 About Scholarship
We have decided to create a scholarship award for the students.We shall give away one scholarship award of $500 to the college going students who are in need of it. This scholarship program is known as The Dogtor Scholarship Program.
Eligibility Conditions
He/she should be enrolled in an educational program in any institute.
Any major is accepted
A minimum GPA of 3.5 is required
How can you apply
If you are interested in applying for the scholarship, please submit your essay or article complying with following requirements,
Minimum of 1,000 Words.
Must be delivered in Word / Word pad format.
No plagiarism or duplicate article is allowed.
All application materials can be sent by email to: [email protected] along with your full name, contact information, and school you will be attending.
Deadline: April 30, 2018
Essays/articles shall be reviewed by our Scholarship Committee and the winner will be announced on our website in May 2018. We will declare one lucky winner of this contest and will display the name in this website. That same article will be posted on this website.