ESA letters to landlords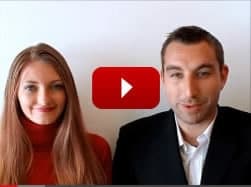 Victoria & Charles
San Diego, CA
Victoria discusses how having an ESA letter has changed her life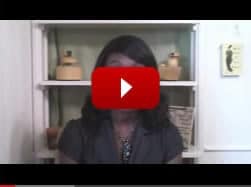 Beyonce
New York, NY
Beyonce addresses the ease of the ESA process at TheDOGtor.org
How It Works
Complete Online Exam
All individuals seeking an Emotional Support Animal prescription must complete an online medical examination consisting of 74 questions. It takes anywhere from 15 – 20 minutes to complete so please make sure that you are ready to fill it out and move forward, since you won't be able to save your exam and come back to it later. You can begin the exam by clicking on the "online medical exam"tab located in the main navigation menu or by clicking the "get started now" tab below.
Make Payment
Potential patients should keep in mind that if the evaluating medical doctor does not feel comfortable writing you a prescription for an emotional support animal, then you will receive a same-day refund. Refunds are granted only to those who are not approved by the evaluating physician. After completing your online exam you will be required to make a payment and choose a treatment plan that best applies to you. If you need an ESA letter for housing, please choose the housing plan. The entry level housing plan is called the "care plan" and is 159.00. If you need a letter only for travel, then please choose the travel plan for 149.00. If you need documentation for both, you will need to select the Compassion Plan for 199.00, which will cover both travel and housing. Regardless, you must submit payment at that time or your exam will not be processed.
The DOGtor Reviews Your Exam
The Dogtor reviews your exam & you'll receive a notification within 48 hours if approved or not. Approval is typically the same day on a normal work week. In the event that the Dogtor needs to do a further evaluation he may want to speak to you over Skype. However, it's very rare.
You've Been Approved!
All individuals who have submitted an online exam will hear back from the evaluating physician within 24-48 hours. The doctor will email you from this or her personal email address to the email address that you have on file, so please make sure to check spam folders and wait patiently for the correspondence from the M.D. A doctor may ask you more questions about your exam so please be prepared to provide further details if they want more info in order for them to make an informed decision. Usually these questions are about asking for more clarity or that you have been vague in answering a specific question. As stated in Step 3, if the doctor does not approve you, you will receive a same-day refund. However, in the event that you are approved, you will receive your emailed PDF copy of the prescription letter typically on the same day. You will also receive a courtesy hard copy that will be mailed to the address that you have on file when taking the online exam. The hard copy take a few business days to arrive, depending on where you are located in the USA.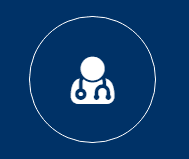 Psychology Experts
Complete a psychological assessment evaluation with our qualified experts...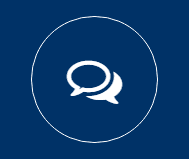 We're Here For You
We're here for all your queries, visit our FAQ page or continue onto our contacts page...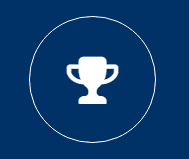 The Best At What We Do
We have helped so my people get an esa, let us help you too...
Emotional Support Animal Housing Letters

Emotional Support Animal Housing Letters
If you want your emotional support animal (ESA) to live with you in a rental property, an ESA letter is essential.
What is an ESA Letter for Housing?
An ESA letter is a prescription letter written by a licensed mental health professional, such as a psychologist, psychiatrist or registered therapist. It states that you have a mental or emotional disability that significantly limits your major life activities. The letter states that the animal you have been prescribed improves the symptoms of the disability.
What Information Should Be Included?
Your ESA letter needs to be on the letterhead of a licensed mental health professional and include:
The date of issuance

The mental health professional's signature

The mental health professional's license type, date of license, license number, and the state that issued the license

Your name and that you under the care of the licensed mental health professional for a mental or emotional disability

A confirmation that your emotional disability significantly impacts your ability to perform or take part in daily activities

A recommendation, commonly referred to as an ESA prescription, for an emotional support animal that is part of your treatment plan and that will assist you with your emotional disability symptoms.
The letter might also include details about your ESA (type, breed, name, etc.), but that is not required.
What Does My Emotional Support Animal Housing Letter Entitle Me To?
Your ESA housing letter entitles you to have your emotional support animal live with you in a rental property even if the property has pet limitations or a no pet policy.
When you show your ESA letter for housing to a landlord/property manager, they are required by law to make reasonable accommodation to their pet policies to allow you, as a tenant, to live with your emotional support animal.
The Fair Housing Act (FHA) draws a different legal classification between pets and assistance animals, which includes animals that provide emotional support. Since the Fair Housing Act emotional support animals are not classified as pets, pet restrictions and fees must be waived for them. Breed and weight restrictions do not apply.
Examples:
If the property has a "pets under 30 pounds only" policy, they must allow your 65-pound ESA Golden Retriever to reside with you.

If the property accepts all pets except Pit Bulls, they must allow your ESA Pit Bull to reside with you.

If the property has a "no pets" policy, they must allow your ESA cat to reside with you.
Are There Exceptions?
Under the Fair Housing Act Section 504, landlords/property managers are not required to make reasonable accommodations for an ESA in certain situations including:
Rental dwellings with 4 or fewer units where the owner occupies one of the units.

Single-family housing sold/rented by the owner without a real estate broker.

Housing owned by religious organizations or private clubs with occupancy restricted to members.
Can a Landlord/Property Manager say, "No"?
When presented with a proper ESA letter, the landlord/property manager is required to make reasonable accommodations despite any property rules regarding pets. By not doing so, they are in violation of federal law by discriminating against a disabled person.
Landlords cannot legally:
Ask a tenant about the extent of their disability or ask for detailed medical records for the person with the emotional support animal.

Ask a tenant to pay a deposit, fee, or surcharge for their emotional support animal, even if that is a requirement for tenants with pets.

Require that an emotional support animal have specific training.
Request the emotional support animal to wear/carry any means of identification such as a special collar, vest, or harness.

Refuse to accommodate a tenant with an ESA based on an insurance policy that doesn't allow a species, breed, or weight.
Be aware that:
A person with an emotional support animal may be charged for damages caused to the premises by their ESA.

A disabled person can be evicted if they do not properly manage their destructive, aggressive, or disturbance causing ESA.
What If a Landlord/Property Manager Refuses to Comply?
Failure to accommodate a physically or emotionally impaired person is considered discrimination against a disabled person. This is a violation of federal law and can be the basis for a lawsuit.
The first step in dealing with a landlord/property manager who rejects your ESA or is unwilling to make reasonable accommodation for your ESA is to make sure that they are aware of the law and the consequences.
If compliance is still being refused, the next step is to report the landlord/property manager to the Department of Housing and Urban Development (HUD) and file a discrimination complaint. You can also directly sue the landlord/property manager for discrimination.
If your state has a government agency that investigates discrimination claims,  you can also file a complaint directly with that agency.
Be prepared that, if you make the decision to involve the government and the court system, you might need supplemental documentation beyond your ESA letter for housing.
How Long is My ESA Letter for Housing Valid?
Your emotional support animal housing letter does not have an expiration date. It is typically valid for the full term of your lease or ownership. And you can use it if you decide to move to a different property
If you are considering moving to a new residence a number of years past the date of your ESA letter for housing, although it is not required, consider getting an update or a new letter to enhance credibility with a new landlord/property manager.
FAQ´s
What is an Emotional Support Animal (ESA)?
What is The Fair Housing Amendment Act?
What is the difference between an ESA and a service dog?
If approved for an ESA, is my ESA allowed to be taken in the cabin of airplane when traveling?
Is my ESA allowed to be taken with me into public places?
I heard with an ESA, I am cleared from having to pay pet rent and pet deposit. Is that true?
If I use my primary care doctor to write an ESA prescription for me, will that work?
Does The OnlineDOGtor.com work with licensed professionals?
If approved, will my ESA letter come from the OnlineDOGtor.com?
If approved, can I and my ESA letter be easily verified?
Can I use my medical insurance?
How much do you charge?
How can I make payment?
Is the OnlineDOGtor.com on any social media?