FOLLOW THESE STEPS TO GET YOUR ESA LETTER IN Albuquerque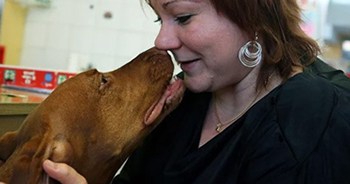 ESA Letter
Start your road to recovery by applying for an emotional support letter. These ESA letters could the start of a beautiful friendship between you and a pet of your choice....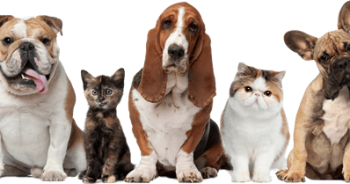 Get Started Now
Don't wait! Get your patient form started now so you can have a psychological assessment evaluation and start the first and most important step to recovery in place....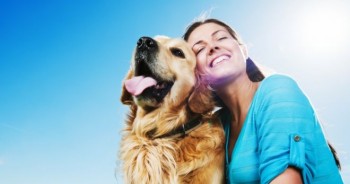 Find Out More
Get more amazing and factual information on what an emotional support dog and what it could mean to you and your psychological struggle....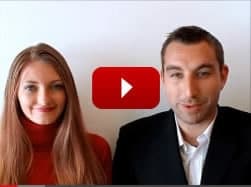 Victoria & Charles
San Diego, CA
Victoria discusses how having an ESA letter has changed her life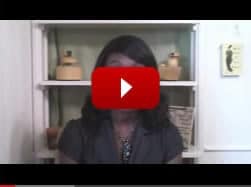 Beyonce
New York, NY
Beyonce addresses the ease of the ESA process at TheDOGtor.org
How It Works
Complete Online Exam
All individuals seeking an Emotional Support Animal prescription must complete an online medical examination consisting of 74 questions. It takes anywhere from 15 – 20 minutes to complete so please make sure that you are ready to fill it out and move forward, since you won't be able to save your exam and come back to it later. You can begin the exam by clicking on the "online medical exam"tab located in the main navigation menu or by clicking the "get started now" tab below.
Make Payment
Potential patients should keep in mind that if the evaluating medical doctor does not feel comfortable writing you a prescription for an emotional support animal, then you will receive a same-day refund. Refunds are granted only to those who are not approved by the evaluating physician. After completing your online exam you will be required to make a payment and choose a treatment plan that best applies to you. If you need an ESA letter for housing, please choose the housing plan. The entry level housing plan is called the "care plan" and is 159.00. If you need a letter only for travel, then please choose the travel plan for 149.00. If you need documentation for both, you will need to select the Compassion Plan for 199.00, which will cover both travel and housing. Regardless, you must submit payment at that time or your exam will not be processed.
The DOGtor Reviews Your Exam
The Dogtor reviews your exam & you'll receive a notification within 48 hours if approved or not. Approval is typically the same day on a normal work week. In the event that the Dogtor needs to do a further evaluation he may want to speak to you over Skype. However, it's very rare.
You've Been Approved!
All individuals who have submitted an online exam will hear back from the evaluating physician within 24-48 hours. The doctor will email you from this or her personal email address to the email address that you have on file, so please make sure to check spam folders and wait patiently for the correspondence from the M.D. A doctor may ask you more questions about your exam so please be prepared to provide further details if they want more info in order for them to make an informed decision. Usually these questions are about asking for more clarity or that you have been vague in answering a specific question. As stated in Step 3, if the doctor does not approve you, you will receive a same-day refund. However, in the event that you are approved, you will receive your emailed PDF copy of the prescription letter typically on the same day. You will also receive a courtesy hard copy that will be mailed to the address that you have on file when taking the online exam. The hard copy take a few business days to arrive, depending on where you are located in the USA.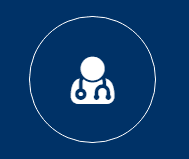 Psychology Experts
Complete a psychological assessment evaluation with our qualified experts...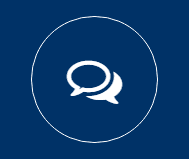 We're Here For You
We're here for all your queries, visit our FAQ page or continue onto our contacts page...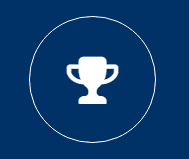 The Best At What We Do
We have helped so my people get an esa, let us help you too...
Emotional Support Animal in Albuquerque

Emotional Support Animal in Albuquerque, New Mexico
There are lots of beautiful places where you and your family could spend together. If you wish to learn more about the history of a certain place then you should start here in New Mexico. Here you will find museums, theaters and outdoor attractions that will certainly make your stay here in New Mexico more fun and exciting. So if you wish to make your stay here in New Mexico more fun then better let me show you around.
New Mexico has an amazing list of museums and galleries such as the  Albuquerque Biological Park, Albuquerque Museum, Museum of Natural History and Science, and Old Town Albuquerque. Did you know that Albuquerque is home to over 300 other visual arts, music, dance, literary, film, ethnic, and craft organizations, museums, festivals and associations? No wonder tourists love this place so much! If you love events then you will certainly enjoy the  New Mexico Arts and Crafts Fair and Albuquerque International Balloon Fiesta. So if you wish to make your stay here in New Mexico a lot more colorful better mark your calendars with these events. It will surely add up more color on your vacation.
New Mexico is known for its architectural high-rise buildings such as the Bank of Albuquerque Tower, Hyatt Regency Albuquerque, Compass Bank Tower, Gold Building and much more. If you wish to stay here in Albuquerque and have your kids take their education here then you will certainly find the best school for them. Here you will find the programs and nonprofit schools of higher learning. You can choose from the Southwest University of Visual Arts, Southwestern Indian Polytechnic Institute, Trinity Southwest University, the University of St. Francis College of Nursing and Allied Health Department of Physician Assistant Studies, and the St. Norbert College Master of Theological Studies program. The New Mexico School for the Deaf runs a preschool for children with hearing impairments in Albuquerque.
If you are looking for the state of the art hospital care then Albuquerque will provide you the best list of healthcare centers. Some of the city's top hospitals include the VA Medical Center, Presbyterian Hospital, Heart Hospital of New Mexico, and Lovelace Women's Hospital.
Here you will find the best emotional support animal provider who will help you manage your mental issues. Having an emotional support animal will not only help you make you feel relaxed but will also help alleviate the symptoms of your mental issues such as depression, anxiety, and even panic attacks. This will certainly help control sudden attacks. However, it is important that you first get a letter from a psychiatrist in order for you to get your own emotional support animal. with the help of this letter, you will certainly be able to bring along your animal with you especially in the public. You can bring them along with you especially if you wish to travel to another country. This will help make your vacation hassle-free.
FAQ´s
What is an Emotional Support Animal (ESA)?
What is The Fair Housing Amendment Act?
What is the difference between an ESA and a service dog?
If approved for an ESA, is my ESA allowed to be taken in the cabin of airplane when traveling?
Is my ESA allowed to be taken with me into public places?
I heard with an ESA, I am cleared from having to pay pet rent and pet deposit. Is that true?
If I use my primary care doctor to write an ESA prescription for me, will that work?
Does The OnlineDOGtor.com work with licensed professionals?
If approved, will my ESA letter come from the OnlineDOGtor.com?
If approved, can I and my ESA letter be easily verified?
Can I use my medical insurance?
How much do you charge?
How can I make payment?
Is the OnlineDOGtor.com on any social media?